Electrical Installation
Providing
Electrical Services
Electrician proudly offers the high-quality electrical service Palatine residents can count on for any electrical job. We are your expert residential and commercial electrician.
Addition / Renovation Wiring Electrical
Electrical Installation
& Repairs
Our expert team of contractors safely and efficiently handles any kind of installation or electrical repairs Palatine clients might require for their home or business.
Electrical Repairs
Local Electrician From Your Neightboorhood
We always strive for the highest caliber of customer service for our clients. We are the local electrician Palatine knows to call for electrical service.
Palatine's Electrical Experts
Our experience, knowledge, and personalized service make us the leading choice in your area. Our team of talented electricians is committed to making your home safe, sound and energy efficient. MWO is your best source for electrical work.

Emergency Line 24/7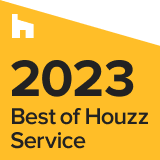 Request Serivce
About Us
Electrician Palatine For All Electrical Solutions
MWO Electrician Palatine is your local electrician for all your residential or commercial needs. Our team is made up of experienced and highly-trained contractors, making us the licensed electrician Palatine knows they can trust to safely and effectively provide them with modern electrical solutions. We offer services for electrical repairs and installation, lighting, addition and renovation wiring, home generators, circuit breaker panels, and more. Call us today for more information.
24/7 Electrical Repair & Service
MWO Electrician Palatine is a leader in high-quality electrical service in Palatine and the surrounding area. We're available 24/7.
Lightning Installation & Repair
We are your trusted ally when it comes to lighting. Our electricians can help you achieve the perfect balance of light in your home.
EV Home Charger Installation
When you need an electrician to install a charger for your electric vehicle, turn to your trusted local source - MWO Electrician Palatine.
Services
Quality & Reliable Electrical Services
MWO electricians provide professional residential services for all your home projects. We are a team of highly trained electricians whose job is to make sure your home is safe and that any electrical problems you have are resolved quickly and efficiently. Our expert electrician has the experience to make sure that each job is taken care of with the highest level of expertise.
Read more
MWO Electrician is an expert in house electrical wiring. We're a group of people passionate about solving problems. From minor to major issues, we'll provide work that lasts and helps you in the long run. Don't settle for less.
Read more
MWO is a company you can trust. We are expert electricians providing commercial services and are proud to be able to help our clients with virtually any project they want to undertake, from large to small and complicated or simple. Having someone on hand who has the experience and training to help you with all of your company's needs can keep your business on the up.
Read more
MWO Electrician provides an array of products and solutions for all your demands. We provide the power solutions you need for every budget, for a wide range of applications, with high quality and instant availability in mind.
Read more
We are a team of professionals that is fully capable to assist you with the installation of your EV charging station and make sure it's running smoothly and safely. We will provide you with a quality service at a price you can afford.
Read more
Services
Local Electrician From Your Neighborhood
As a licensed electrician we ensure our work is completed to the highest industry and safety standards. We are also available for emergency electrical repairs Palatine and +15 miles suburbs.
Our Benefits
Why We Should Become Your Electrical Contractors
Most common electrical service Palatine citizens choose
Recessed lighting installation
Panel upgrades & replace
EV charger installation
These days it has become very popular to do a recessed light installation, electrical panel upgrade, tesla charger installation and home EV charging station installation in homes and interior design projects. The highly knowledgeable, licensed, and trained electricians in the MWO Electrician Palatine team offer a wide range of high-quality electrical services ranging and have the skills required to deliver these safely. We deliver on all electrical service no matter how big or small. We are the top choice for versatile electricians for an expert opinion and excellent delivery. Contact MWO Electrician Palatine based professionals for all your electrical needs.
Electrician Palatine - FAQ